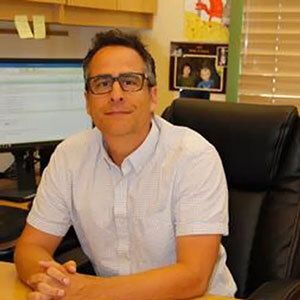 Dear families and supporters, 
Our Clubs and Teen Centers are back in business!  We are so grateful to be back in person, and for all the support we have been given during a very stressful couple of years.  The more than 2,500 children and youth enrolled in our Clubs, and school sites throughout the Upper Valley are happy to be back in action. We offer our heartfelt gratitude to the many Board members, patrons, volunteers, vintners, community, and staff members who have supported us during this trying time.
The Boys & Girls Clubs of St. Helena and Calistoga is the most influential youth development agency in the Upper Napa Valley. We are committed and driven to achieve our mission of providing all young people a safe, positive, and unique place to develop their natural talents and inspire them to achieve their full potential. Through our educational and recreational programming, kids and teens are discovering their strengths and talents and accomplishing things that would make any Club – and community – proud.
Over the past 10 years, our Clubs have won countless awards for our innovative programming and impact on our communities both nationally and locally. You will not find a better Club to send your children to than ours. 
In the past year and a half, like many of you, we were greatly affected by the pandemic and fires but that did not stop us from serving this Valley's families. 
We used grants and event funds to give out over $200,000 in funds to Club families who lost their homes or were displaced because of the Glass fire.  
We started a brand new innovative program called Feed our Families to support folks who lost their jobs during the pandemic.  Our Feed our Families program delivered over 40,000 meals to families who lost their jobs due to Covid or were affected by the fires.  The program also used local restaurants to help keep workers employed.  
We extended our hours to support schools and took in distance learning students so parents could get back to work.   
We hired credentialed teachers to offer academic support as students began to fall behind. 
We provided free mental health counseling to the many teens and children who struggled with isolation and depression during the lockdown.   
We can only do what we do because of our community. We will work tirelessly to support our kids and make the Clubs the very best they can be.  When a young person's life is shaking, stability becomes the most important factor in getting on track.  The Boys & Girls Clubs of St. Helena and Calistoga is an anchor for our kids through major life events, pandemic, or fires – and it's all because of staff members and volunteers who care enough to give their very best each and every day. There is more work to be done, and together we can inspire and create a brighter future for our children and our communities.  
Warm regards,
Trent Yaconelli
Executive Director