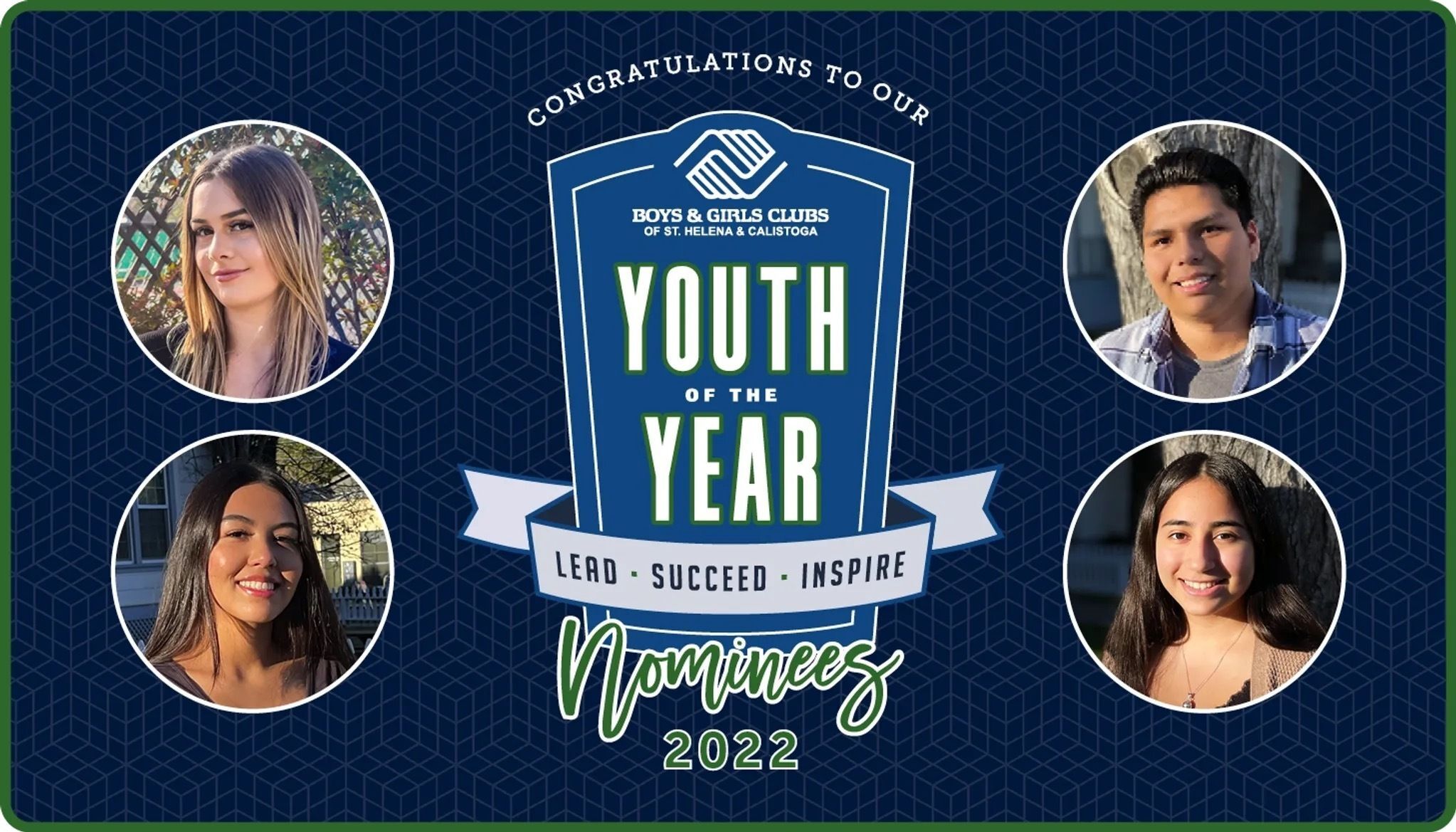 Youth of the Year
What is Youth of the Year?
For more than 70 years, the Youth of the Year program has honored and celebrated the nation's most inspiring teens and their incredible journeys. Stories of outstanding leadership, service, academic excellence and dedication to living a healthy lifestyle have made Youth of the Year America's premier leadership and recognition program for teens. These amazing young people represent the voice and spirit of hope for America. Inspiring all kids to lead. To succeed. To inspire.
The St. Helena and Calistoga Teen Centers select a Youth of the Month for the entire calendar year based on their volunteer work, academic performance, character, and Club program participation. At the end of the year, staff select which Youth of the Month best represents all of these criteria and selects two teens from Calistoga and two from St. Helena to represent the organization as our four Youth of the Year nominees. These outstanding teenage students exemplify what our organization stands for, and who exhibit leadership, service to others, and academic excellence. With the help of five prominent citizens these teens are judged on their merits in hopes of achieving Youth of the Year status to then go onto local, state and regional Youth of the Year events. 
This year we recognize nominees, as pictured left to right, Stella Jamieson, Hugo Sanchez Garcia, Ruby Mariscal Robledo, and Anahiz Martinez Alcala —one of whom will be named our Youth of the Year!
STELLA JAMIESON IS A SOPHOMORE at Calistoga High, attending the Club since 7th grade. While initially reserved, she is outgoing, quick-witted, and accomplished - pushing herself to excel. She is not afraid to speak her mind, though is exceptionally respectful and considerate of her peers and the staff.      
Stella attended the past two Oregon Retreats, where she really embraced the experience. She is also part of the Keystone Club which organizes the Halloween Carnival at the Calistoga Clubhouse. Seeing her interacting with the kids and being wholeheartedly in the moment at this event highlighted just how much light and joy Stella brings to our Club family.
RUBY MARISCAL ROBLEDO HAS BEEN WITH THE CLUB for five
years, and is a senior at Calistoga Junior Senior High School. She continues to amaze us with her positive attitude, respect toward other members and staff, and beautiful personality. She brings positive energy to the Club and is someone the younger members look up to. She is an active member of all our programs and isn't afraid to get her hands dirty. Ruby's participation in Candle Nights, has allowed us to see a more vulnerable side of her.
Ruby excels in her academics, as one of the top students in her grade. She is a natural-born leader and driven young woman— her tenacity and passion for life will take her far.
HUGO SANCHEZ IS A LIFELONG CLUB MEMBER who is always so involved in everything we do—he deserves the honor of being a Youth of the Month every month of the year!      
He has such a big heart, and we see it every day. With younger teens, Hugo is very patient and makes them feel accepted and comfortable. He is trustworthy and always follows through with his word. He's an active member, having taken part in our Oregon retreats and some college trips; been very involved with Keystone Club; and attended community service events and meetings, during which, he is an outspoken participant!    
ANAHIZ MARTINEZ IS A SENIOR AT ST. HELENA HIGH SCHOOL, and was one of our YOY Nominees last year. An active member at the St. Helena Teen Center since 2018, she also participated at the Clubhouse as a little girl!    
Getting the chance to see her grow as a person over the years has been truly inspiring. Anahiz has been a part of our teen Oregon retreat, Keystone Club, and candle nights at the center, and she was our Youth of the Year in 2021. She continues to participate in our day-to-day programs and field trips, and always walks through our doors with a smile!
We will celebrate our Youth as well as our Members of the Year from the Howell Mountain, Calistoga, and St. Helena Clubhouses on February 22, 2023. 
Congratulations to the 2022 Youth of the Year, Ruby Mariscal Robledo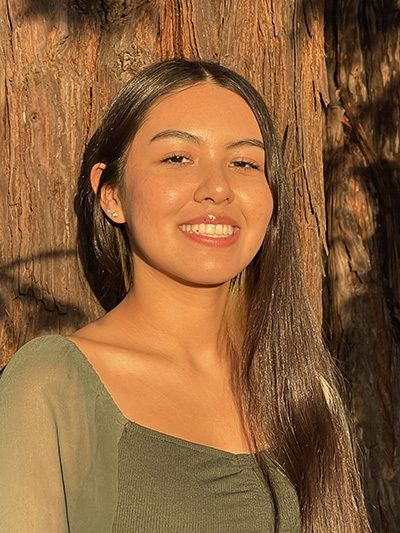 Support our Youth
Help us to continue to support and develop the youth in our communities and make the biggest impact possible. All monies raised make a positive impact and go directly to our local Clubs.