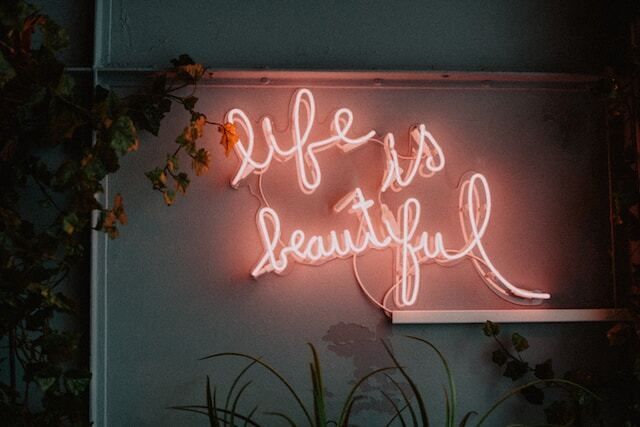 Everyone loves inspirational quotes. Quotes usually come from individuals who have gone before us—older, wiser, more experienced or who have created success for themselves in life. 
Motivational quotes drive us to work harder, imagine more and inspire others. While quotes might not directly stimulate our own lives, they play a significant role in encouraging a positive lifestyle. So go ahead, discover inspiration. Check out these top 15 quotes that will impact and motivate your life.
"We are what we repeatedly do. Excellence, then, is not an act, but a habit." —Aristotle
 
"Start where you are. Use what you have. Do what you can." —Arthur Ashe
 
"Your talent is God's gift to you. What you do with it is your gift back to God." —Leo Buscaglia
 
"The way to get started is to quit talking and begin doing." —Walt Disney
 
"Our greatest weakness lies in giving up. The most certain way to succeed is always to try just one more time." —Thomas A. Edison
 
"The key is to keep company with people who uplift you, whose presence calls forth your best." —Epictetus
 
"Look up at the stars and not down at your feet. Try to make sense of what you see, and wonder about what makes the universe exist. Be curious." —Stephen Hawking
 
"There is only one corner of the universe you can be certain of improving, and that's your own self." —Aldous Huxley
 
"Do you want to know who you are? Don't ask. Act! Action will delineate and define you." —Thomas Jefferson
 
"Beginning today, treat everyone you meet as if they were going to be dead by midnight. Extend to them all the care, kindness and understanding you can muster, and do it with no thought of any reward. Your life will never be the same again." —Og Mandino
 
"Believe in yourself! Have faith in your abilities! Without a humble but reasonable confidence in your own powers you cannot be successful or happy." —Norman Vincent Peale
 
"With the new day comes new strength and new thoughts." —Eleanor Roosevelt
 
"Do something wonderful, people may imitate it." —Albert Schweitzer
 
"The past cannot be changed. The future is yet in your power." —Unknown
 
"You are not here merely to make a living. You are here in order to enable the world to live more amply, with greater vision, with a finer spirit of hope and achievement. You are here to enrich the world, and you impoverish yourself if you forget the errand." —Woodrow Wilson
Do you have any quotes which encourage you? Motivational quotes inspire us to do more, be more and become more of who we are. Each and every one of us can make an impact on this world and leave it better than when we came. These 15 quotes inspire us to make a difference and truly live a positive and altruistic lifestyle.