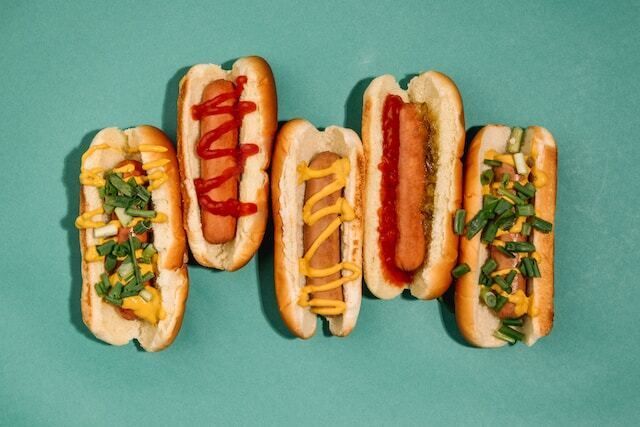 The month of July is full of great things: Independence Day, baseball and… hot dogs. In fact, July is recognized as National Hot Dog Month. That's right, the little sausage has an entire month dedicated to its celebration.
According to the National Hot Dog and Sausage Council (NHDSC), peak hot dog consumption season is between Memorial Day and Labor Day, when Americans typically consume 7 billion hot dogs. That's 818 hot dogs consumed every second. In 2015, more than $2.5 billion was spent in U.S. supermarkets, and this season alone ballparks are expected to sell 18.5 million hot dogs. That's a lot of sausages!
So, in celebration of National Hot Dog Month, now is the time for all of your ever-pressing sausage questions to be answered. Let's get started.
When did the hot dog originate?
While sausage itself dates back as far as 9th Century B.C., the frankfurter hot dog we know and love was developed in Frankfurt-am-Main, Germany, in 1487. However, the North American hot dog and bun gained popularity in 1871, when a German baker named Charles Feltman opened up the first Coney Island hot dog stand.
What are hot dogs made of?
You can buy all different kinds of hot dogs, from the cheap hot dogs you remember from your youth, to the better quality all-beef dogs they often serve at ball games. What it really comes down to is this: do you really want to know the answer to that question? Just know they're delicious and that's all that matters.
Why hot dogs and baseball?
In 1893, sausages become standard fare at baseball parks across the United States. The relationship is believed to have been started by German immigrant Chris Von de Ahe, who owned a St. Louis bar and the St. Louis Browns major league baseball team. 
Today, sausages are a fan favorite at baseball stadiums, with 63% of fans saying that hot dogs are the one ballpark food they could not live without.
What should I put on my hot dog?
In a recent survey, the National Hot Dog and Sausage Council found that mustard is the most common condiment to put atop a sausage, with 71% of American hot dog eaters claiming it as their favorite. Ketchup was a close second, though, coming in at 52%.
If you're feeling more adventurous in your hot dog toppings, try out some of these NHDSC unique ballpark creations.
Atlanta Braves—The Everything Dog (T.E.D.). A foot-long hot dog, topped with fries, chili, nacho chips, beer cheese and jalapeños. Followed by barbecue sauce infused with Coca-Cola and served on a hot pretzel bun.
Texas Rangers—Texas Taco Dog. A fresh hot dog bun filled with a crispy taco shell encompassing a delicious sausage, topped with iceberg lettuce, shredded cheese and fresh pico de gallo.
Cleveland Indians—Slider Dog. A classic hot dog adorned by macaroni and cheese, bacon and of course, froot loops.
For even more interesting hot dog treats and facts, check out information provided by the National Hot Dog and Sausage Council. And go out and celebrate National Hot Dog Month in the best way possible—with a delicious American favorite.