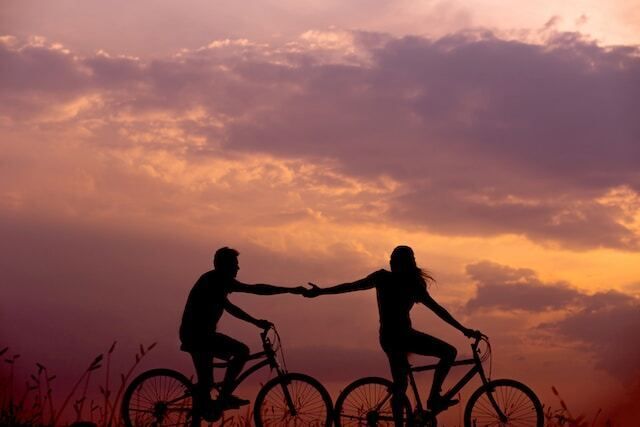 As communal beings, humans were designed to be together. We're made to interact with each other, to grow, love and learn together. One of the greatest ways to live a well-rounded and happy life is to focus on the relationships you surround yourself with.
Whether they're familial, romantic or platonic, relationships are vital to beneficial and stable lives. So how can we learn to build positive and enriching relationships? Take a look at these top eight tips for some ideas. 
1. Celebrate diversity.
Effective relationship builders realize not everyone has the same opinions, comes from the same background or has the same future goals. Differences like these can create some of the strongest bonds between individuals. Enrich your life by celebrating diversity, stepping out of your comfort zone and getting to know someone different from you.
2. Trust others.
The best relationships are built upon mutual trust and respect between two people. Focus your friendships and partnerships—both old and new—on strengthening trust with each other. When both people in a relationship have trust, the relationship will continue to thrive.
3. Concentrate on listening.
It's easy to talk, but it's not so easy to listen. When you practice effective listening in your relationships, you make the other person feel valued. Ask questions, repeat back comments and show interest in what a person says in order to show them how much you care.
4. Pay attention.
Similar to effective listening, paying attention to different aspects helps grow your relationship. Was a coworker late for work and why? How does your friend's body language show what's bothering them? By paying attention to the little details that make up a relationship, you validate the other person and strengthen ties between the two of you.
5. Read the room.
Everyone has different personalities, and it's easy to assume others respond the same way to stimuli as you. When building effective relationships, it's essential to read others' personalities and respond to them in complementary ways. Be yourself, but center on the part of yourself which best fits the situation.
6. Put the phone away.
Technology supports our world, but when it comes to relationship building it can be detrimental. If you're trying to build up your relationships with others, put away the phone for a bit and pay attention to the here and now. Giving people your full attention will strengthen the bonds between you.
7. Practice empathy.
When it comes to relationships, practice the golden rule: "Do to others as you would have them do to you." Put active empathy into play, and think about how you would feel in someone else's shoes. If a friend feels like you are fully with them in their situation, they will be grateful and the relationship will flourish.
8. Give up your time.
Time is a huge gift, and giving people your time is a valuable way to build effective relationships. Take time to concentrate on others, support them in their endeavors and help them in their struggles. When you give others your time, they will give you theirs.
Living a healthy lifestyle is important, and building strong relationships with others effectively accomplishes this. By focusing on these eight easy tips, you can create effective relationships with others and continue to enjoy a positive and happy well-being.